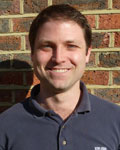 Sean Cameron BVM&S MRCVS
Large Animal Director
Sean qualified from Edinburgh University in 2013 and pursued a career in mixed veterinary practice, first moving to Yorkshire to start his career. Having spent two years there he moved down to Kent with his wife and joined the mixed practice team at Putlands in May 2015. Sean enjoys the variety of genuine mixed work although his major passions lie in farm animal and small animal medicine. In his spare time Sean enjoys spending time with his wife and young daughter, walking, cycling and catching up with friends.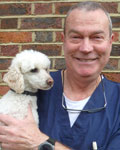 Doron Raveh MRCVS
Small Animal Director
Doron qualified from Utrecht University and joined us twenty nine years ago as a mixed veterinary surgeon. He decided cows and horses were not for him and returned home to Holland. Putlands split the rota so he returned to work for us only dealing with cats and dogs. Doron's main interests are ophthalmology and orthopaedic cases. When not at work he enjoys walking his dog Harley and learning to play the piano.
Rob Everitt BVSc MRCVS
Rob qualified from Bristol University in 1996. He came to work at the Putlands small animal department as his first position and has stayed in that roll ever since. He has developed a keen interest in canine and feline medicine. Particular areas of interest include endocrinology, dermatology, cardiology and oncology. In his spare time Rob likes to go running and spend time with his young family and his Lurcher called Dudley.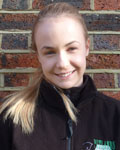 Zoe Gracey MRCVS
After graduating from Warsaw University of Life Sciences in the spring of 2017, Zoe undertook voluntary veterinary work with an animal charity in Johannesburg before joining the team at Putlands. Zoe enjoys all aspects of mixed practice and is keen to develop her knowledge and skills further. In her spare time she enjoys getting out in the countryside and socialising with friends.
Nicola Logan BVSc MRCVS
Nicola qualified from Liverpool University in 2001. She has worked at Putlands since 2002, but first attended the practice when she was 16 for work experience. She has a keen interest in feline medicine and guinea pigs. In her spare time she enjoys going to body combat, swimming and spending time with her family, that includes a lot of messy baking with her two young daughters. She has two cheeky cats called Biggy and Spud.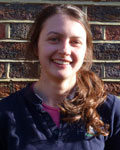 Catherine Sadler BVSc MRCVS
Catherine graduated from Bristol in 2017 and has been working at Putlands ever since. She is interested in equine lameness and has spent a month in Argentina working with polo horses. Catherine also has an interest in farm animals and would like to develop the flock health side of the practice. Outside of work she enjoys climbing and squash as well as travelling.