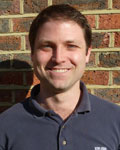 Sean Cameron BVM&S MRCVS
Clinical Director
Sean qualified from Edinburgh University in 2013 and pursued a career in mixed veterinary practice, first moving to Yorkshire to start his career. Having spent two years there he moved down to Kent with his wife and joined the mixed practice team at Putlands in May 2015. Sean enjoys the variety of genuine mixed work although his major passions lie in farm animal and small animal medicine. In his spare time Sean enjoys spending time with his wife and daughters, walking, cycling and catching up with friends.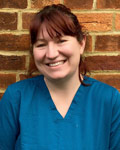 Sarah Rutherford BSc BVetMed MSc PhD MRCVS
Senior Veterinary Surgeon
Sarah graduated from the Royal Veterinary College after working in research there for a number of years. Upon settling back home in Kent and working at another local practice since 2017, Sarah joined the team at Putlands as Senior Vet following her maternity leave. Sarah particularly enjoys internal medicine, imaging, and dentistry and is studying towards a certificate in small animal medicine. When not working, Sarah can be found with her family and menagerie of animals exploring the Kent countryside.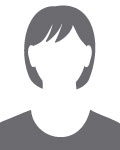 Rachel Chow BVMS BVetMed
Veterinary Surgeon
Rachel graduated from Glasgow University in 2020 and has been working at Putlands Vets since 2021. She has a strong interest in small animal neurology.

In her spare time, she enjoys travelling, watching live football at stadiums, and spending time with her beloved cats Pokey, Pokey Jr. and Barnaby.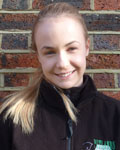 Zoe Gracey MRCVS
Zoe graduated in March 2017 from WULS and has been working at Putlands as a mixed vet since. She has a wide range of interests but particularly enjoys large animal surgery and working up equine medicine cases. She is also keen in poultry and gamebird medicine. In her spare time she enjoys hiking, mountain biking and travelling.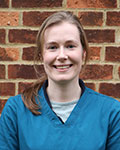 Amy Hetherington BVetMed MRCVS
Amy graduated from The Royal Veterinary College in summer 2019 and has been working at Putlands ever since. She enjoys all aspects of mixed practice and is keen to expand her knowledge and grow in the role. In her spare time she enjoys baking, going to the gym and getting out in the countryside. She returns home to Northern Ireland as often as she can to see her family, two red Labradors and horses.
Nicola Logan BVSc MRCVS
Nicola qualified from Liverpool University in 2001. She has worked at Putlands since 2002, but first attended the practice when she was 16 for work experience. She has a keen interest in canine and feline medicine. Particular areas of interest include geriactrics and guinea pigs. In her spare time she enjoys walking with her family and their red fox Labrador Mookie, going to body combat and swimming. She has 2 cheeky cats called Biffy and Spud.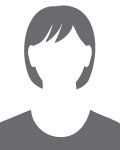 Izzy Maisonpierre BVetMed MRCVS
Veterinary Surgeon
Izzy graduated from the Royal Veterinary College in 2018. Izzy worked in small animal and equine practice in Kent and Suffolk before joining the team at Putlands in 2021. She has a particular interest in soft tissue surgery and dentistry.

In her spare time Izzy enjoys all things outdoors and can most often be found riding her horse, Juno.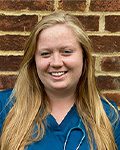 Sarah McConkey BVetMed MRCVS
Sarah graduated from The Royal Veterinary College in 2019. Sarah worked near her home in Sussex in 2019 before joining Putlands in 2021. She enjoys all areas of small animal practice but has a particularly keen interest in surgery, emergency medicine and ophthalmology. In her spare time she enjoys walking her two dogs, seeing friends and travelling.
Charlie Parker BVSc MRCVS
Charlie graduated from the University of Bristol in July 2019 and joined the team as a mixed vet a few months later in October. He enjoys all that the mixed role has to offer, be it working with farm or small animals, horses or alpacas, and continues to further his knowledge in all aspects. Outside of work Charlie likes to get out and about, and can usually be found out cycling, sometimes covering fairly ridiculous distances!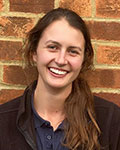 Catherine Sadler BVSc MRCVS
Catherine graduated from Bristol in 2017 and has been at Putlands Vets since then. She enjoys truly mixed practice, with working up equine lameness one day to a cow caesarean the next. In small animal clinics, she has a keen interest in medical work ups and mass removals. One of her passions is travelling, having had a sabbatical to volunteer at veterinary clinic in the Galapagos islands in Central America, and hiking in the Andes in South America.